About Us >> Localization
Locations
Our headquarters are located in the Grande Salvador area in the state of Bahia, 30 km away from Camaçari, South America's largest petrochemical center.
In 2005 we opened another plant Japeri, Rio de Janeiro to best serve our clients in Rio de Janeiro.
We are also afilliated to FFS Films Ltda in Cachoeirinha, Rio Grande do Sul, serving clients in the Triunfo petrochemical center. Together, we serve clients in Chile, Argentina, Colombia and USA.
We have a distribution center in Houston, Texas.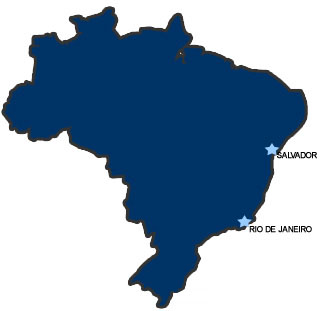 &nbsp